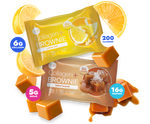 Collagen Brownies
The best of both worlds in one bite.
Our Collagen Brownies will have you over the moon with taste, texture, and nutritional info. It's time to level up your snack game.
Order Brownies Now!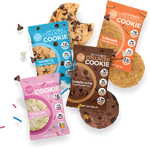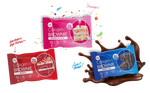 Handcrafted, guilt-free
Glo with the flow
Delicious Collagen Cookies, Collagen Brownies, and Nut Butters with real health benefits.
Protein
Collagen
Low Sugar
Gluten Free
Keto Friendly
Guilt-Free
Collagen Snacks with real health benefits
"Amazing on my gf toast! I have to measure out two tablespoons or I'd eat the jar in a day or two!"
This flavor is delicious! I put it on chocolate rice cakes and it was sooo good. Can't wait to try with more things.
"It's that time to get back to my cheat snacks before bed. Except these are healthy!!! Thank you Ainsley."